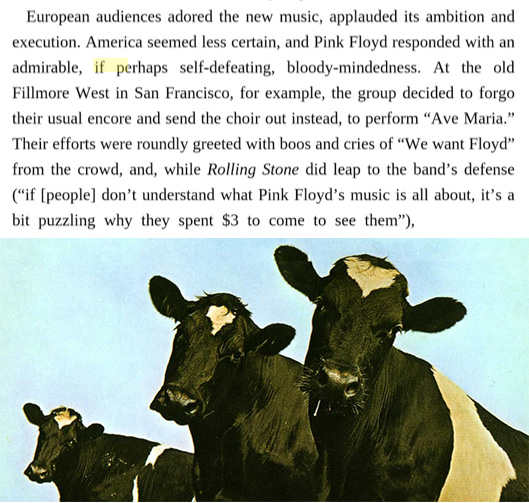 I remember reading the bit about the Ave Maria encore in Rolling Stone when I was a youngster and I thought I'd look it up to see if I made up the memory. I found the above text in one of those google books.
It's funny because in recent years, members of Pink Floyd are pretty dismissive of this record. It's one of my favorite pre-Dark Side albums. Not much of a fan of post Dark Side Floyd. They lost me at Animals.
I did get to see them perform Atom Heart Mother live in 1971 at the Syria Mosque in Pittsburgh, PA sans choir horns and strings and I was not disappointed.
The record is currently in heavy rotation.